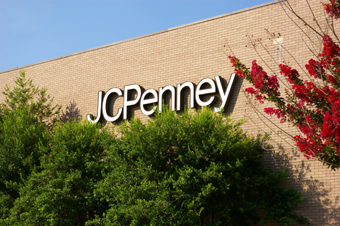 photo courtesy of Thursday Review
JC Penney to Close 140 Stores in 2017
| published February 25, 2017 |
By Thursday Review staff writers
Despite stronger-than-expected earnings in the fourth quarter of 2016 and missing expectations on some factors by only a tiny percentage, struggling retail giant JC Penney plans to move ahead with plans to close more retail locations in 2017.

The iconic company has told investors that it wants to spend less time attempting to keep brick-and-mortar locations viable, and concentrate instead on online sales and web-based order and delivery—a market it now says it believes is the future.

JC Penney says it will close up to 140 retail locations nationwide, and will cease operations at two major distribution centers as well. The vast majority of the locations the company plans to close are in malls.

In an effort to minimize the impact of the expected layoffs—which the company says could run into the thousands—the company will set in motion an aggressive early-retirement package for the most senior employees, along with a straight buyout of other employees. Some employees will have the option to transfer to other locations. All told, the company plans to seek the retirement or buyout of about 6,000 employees this year.

Though it has not released a specific list of store locations now on the chopping block, industry analysts suggest that JC Penney will follow the lead of other struggling retailers and shutter those stores with the poorest performance in terms of overall sales.

JC Penney made no secret of why it is facing hard times: online and web-based retail activity has grown exponentially in recent years, taking with it millions of consumers who once spent the majority of their disposable income in stores, shopping centers and malls. Like other major retailers such as Sears, Kmart, Kohl's, Macy's and Belk, brick-and-mortar companies have been slow to react to rapid rise of online sales, which reached more than $10.5 billion in the fourth quarter of 2016.

Related Thursday Review articles:

Weak Holiday Numbers Force Sears, Kmart, Macy's to Layoff Thousands; Thursday Review staff; Thursday Review; January 6, 2017.

Ralph Lauren to Layoff 1000, Shut Down Stores; Thursday Review staff; Thursday Review; June 12, 2016.