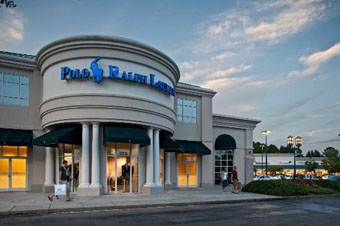 Image courtesy of Ralph Lauren
Ralph Lauren to Lay Off 1000 and
Shut Some Stores
| published June 12, 2016 |
By Thursday Review staff
Amidst plummeting sales figures and rapidly falling profits, American luxury designer-retailer Ralph Lauren says it will be soon forced to cut up to 1000 jobs and close scores of retail stores. The job cuts equate to more than 8% of the total workforce of Ralph Lauren.

The retailer said the layoffs and the store closures will help arrest a deep slide, and it projects that the cuts will keep the company in black ink for the near future.

Ralph Lauren CEO Stefan Larsson says the company will also redirect its efforts by shedding unprofitable components and doubling down on its core brands and flagship labels, such as Polo and Lauren.

Larsson took over as Lauren CEO last fall, and among his crucial priorities was bringing the luxury clothing line and retailer back to profitability. Larsson says the company will also attempt to redirect its efforts toward a fuller adaptation to online shopping as fewer buyers walk into traditional retail locations to buy clothes. Larsson hopes to save millions by shuttering some stores and refocusing efforts instead to the shifting demands of web-based shopping.

Like dozens of other major retailers, Ralph Lauren has suffered in the face of a sea change in shopping behavior as millions of typical shoppers cease to browse in brick-and-mortar stores and choose to shop online instead, often for convenience, flexibility and savings.

Ralph Lauren hopes that the changes will help stave off deeper financial difficulties and become the starting point for a resurging business model.

Related Thursday Review articles:

Gap, Old Navy: Profits Drop Again; Thursday Review staff; Thursday Review; May 10, 2016.

Kmart & Sears to Close 68 Stores; Keith H. Roberts; Thursday Review; April 24, 2016.