| published August 3, 2018 |
By R. Alan Clanton Thursday Review editor
Of all the recent music anniversaries and retrospectives discussed here at Thursday Review, one deserves special attention as the album passes into its 40th year, and as the band we...[read more]
---
| published June 14, 2017 |
By Kevin Robbie and R. Alan Clanton Thursday Review contributors
June 2017 marks the fiftieth anniversary of the release of the Beatles' landmark album Sgt. Pepper's Lonely Hearts Club Band, arguably the first and most...[read more]
---
---
---
---
---
---
---
---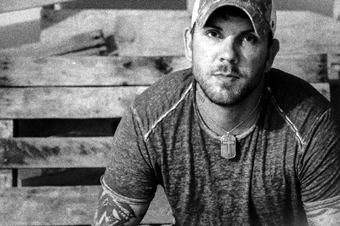 American Made, Southern Raised:
An Interview With
Matt Williams
| published July 23, 2015 |
By Jennifer James
Thursday Review contributor
James Dean once said, "Dream as if you'll live forever; live as if you'll die today." And that is what Country's newest rebel, Matt Williams, has set out to do. Equipped with little more than a God-given talent, a few blank sheets of paper, and a zest for music, this aspiring singer-songwriter is on the brink of exploding onto the online music scene and leaving an irrevocable...[read more]
---
---
| published June 1, 2015 |
By R. Alan Clanton
Thursday Review editor
The definitions of alternative rock, indie rock and punk can often be elastic and subject to personal interpretation and preference, as well as almost unlimited forms of diversity—which means of course, frequent joy and occasional disappointment. Diehard fans of Green Day or Pennywise will find little to be enthusiastic about when listening to St. Lucia or Grouplove (all four of which we have we have reviewed here in the pages of Thursday Review, and all of which we highly endorse). But add a touch of hip hop, rap or metal to the mix of...[read more]
---
| published May 3, 2015 |
By R. Alan Clanton
Thursday Review editor
Sometimes a great song—no matter how many records it sold in its original heyday—gets a chance at a second life. And generationally-speaking, that second life can have an equally powerful effect on how we react to that classic song.

Two cases in point culled from the recent news; two obituaries for the vocalists of great...[read more]
---
---
| published April 15, 2015 |
By Earl Perkins
Thursday Review features editor
Percy Sledge grew up working the cotton fields near his hometown of Leighton, Alabama (not far from Muscle Shoals and the Tennessee River), eventually landing a job as a hospital orderly in nearby Sheffield. He sang in a local gospel choir and spent weekends playing with the Esquire Combos, a rhythm and blues band. Then a patient heard Sledge singing while working and...[read more]
---
| published February 23, 2015 |
By Stuart Boggess, Thursday Review contributor
Peter Gene Hernandez, better known as Bruno Mars, has been destined for greatness since his childhood in Hawaii. From an early age he sang, danced, and impressed crowds of all ages. This young musician has been on the rise for several years, and has touched the hearts of many. Though he wasn't born until 1985, Mars takes inspiration from several decades and is one of the...[read more]
---
| published February 11, 2015 |
By Garrett Heisler
Thursday Review contributor
My generation is not known for the best music, and sometimes even receives negative responses from people from all age groups. Much of contemporary pop music—with its scores of styles and genres—is hard to sift through in order to find gold; anyone can agree with that. I will focus on a few bands and artists in the coming weeks to guide you listeners into the finer side or the modern age. I will make the transition easier and I promise you will take something from it.

We are stuck between evolving sounds that already exist and...[read more]
---
---
---
---
Music video for "The Parent Thing" by The Perms
Created by Dave Swiecicki & Jeff Bromley. Graphics by Billy Fung. Buy "The Parent Thing" on iTunes here - http://tinyurl.com/pyjef8w © 2014 Hugtight…
---
---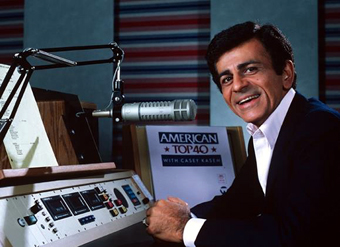 Casey Kasem, American Original
| Published July 7, 2014 |
By Earl Perkins
Thursday Review
Features Editor
Casey Kasem wouldn't claim he created legends, but popular culture would have been a hollow shell of itself if his "American Top 40" radio show hadn't introduced generations of young listeners to the...(click to read more)
---
---
By Earl H. Perkins
Thursday Review Contributing Editor
They were known for songs like "Sweet Home Alabama" and "Free Bird," but it all started back at Robert E. Lee Senior High School in Jacksonville, Florida. In the 1960's, Coach Leonard Skinner told the boys they needed to cut their hair to meet school regulations, and instructed them to show up to gym class regularly. We all....[read more]
---
By R. Alan Clanton Thursday Review Editor
Back in late September in Dubai, at an elaborate eight-day festival event called the Dubai Music Week, Quincy Jones, now 80 years old, sat alongside Rod Templeton and Bruce Swedien at a conference called "The Michael Jackson Dream Team." The festival drew over...[read more]
---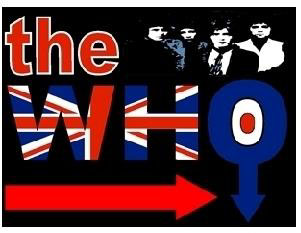 The Who graphics by Rob Shields
"I Believe That Rock Can Do Anything"
Who I Am;
Pete Townshend; Harper Collins Books
By R. Alan Clanton
Thursday Review Editor
The rock and roll documentary has raised its game of late and moved seemingly into its golden age. Massive, sprawling documentaries have appeared within the last 24 months covering a variety of iconic groups and musical phases of pop and rock: The Rolling Stones (Brett Morgen's The Rolling Stones: Crossfire Hurricane), George Harrison (Martin Scorcese's Living in the Material World), The Eagles (History of the Eagles, Part 1&2), Sound City Recording...
[read more]
---
---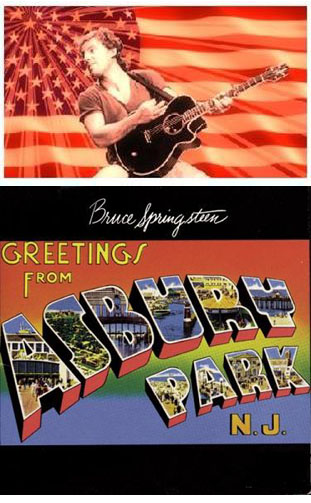 Springsteen digital image created by Rob Shields; album cover, Columbia Records
The American Working Man's Rock & Roll Greetings From Asbury Park, NJ: 40 Years Later
By R. Alan Clanton
Thursday Review Editor
Forty years ago I was obsessed with popular music. By the summer of 1973—July in fact—I had begun scratching together my meager profits from lawn care and newspaper delivery so that I might upgrade my bedroom's sound system from the inexpensive 1969 record player with built-in speakers to something more formidable and...[ Continue reading ]
---
---
---
Send us your music reviews:
Are you a contemporary music lover with a gift of critical gab? Tell us what you think of your latest music purchase--rock, soul, R&B, country, progressive, alternative, jazz or even classical--and send it to us. We also want to read about your recent concert activity. Send us an email or connect with us on Facebook.

Click here for more details and editorial guidelines.