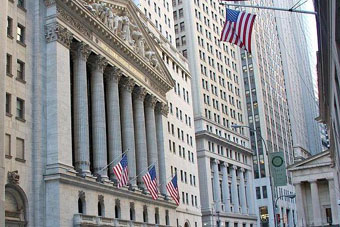 Image courtesy of Columbia University
Experts: Wall Street Meltdown Not Reason for Panic
By Thursday Review staff | published Monday, January 27, 2014 |

Should the average American worry about last week's stock market selloff? The answer, according to some economists, is no.

Despite the fact that many American's probably saw their investment and retirement portfolios take a hit, and that's assuming they bothered to go online and look at the damage, many business analysts say that last week's Wall Street stampede had more to do with recent Federal Reserve decisions and January announcements of slow fourth quarter sales than any systemic fear about the economy.

Though there is genuine disagreement about the timing of the Federal Reserve's decision to begin ramping down cheap money and tweaking up interest rates, the Fed's inevitable change of policy may have little dramatic effect on any segment outside perhaps real estate, mortgage lenders and home owner insurance firms. The Federal Reserve is bringing to a conclusion its stimulus package—a program which injected more than $3 trillion into the economy since the start of the Great Recession in 2008.

Furthermore, retail sales were slower than expected during the 2013 holidays, and only Amazon and other online sellers showed measurable growth, due in large part because of harsh winter weather and in part, perhaps, because of Target's massive security breach, a data hack which may have had the unintended effect of suppressing credit card use in the weeks prior to Christmas. Several major retailers have announced cuts to their labor force, including Target, Sam's Club and JC Penney (see some related Thursday Review articles below).

Still there is a consensus among some savvy market watchers: consumers should not read Wall Street's bad week as an indication of major economic troubles ahead. Inflation is still low, and the economy is still creating new jobs—albeit slowly.

Some business analysts are hedging their bets on February, waiting to see what President Obama unveils in his State of the Union address Tuesday night. The President is expected to talk in detail about his vision for jobs and economic growth.


Related Thursday Review articles:

Sam's Club Downsizing; Thursday Review; business news; January 25, 2014.

Target to Lay-Off Hundreds; Thursday Review; business news; January 23, 2014.