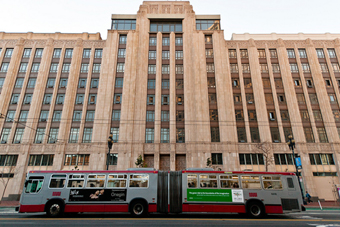 Image courtesy of Twitter
Twitter Announces Possible Layoffs, Kills Vine
| published November 1, 2016 |
By Keith H. Roberts, Thursday Review contributor
Adding to the list of tech companies letting some employees go, social media giant Twitter announced last week that it plans to lay off nearly 10 percent of its employee base. Twitter becomes the third high tech company to announce deep cuts in its employee ranks, following announcements by Apple and Google's Alphabet division that layoffs are coming.

As recently as last year, the industry was widely considered impervious to market shocks and virtually immune to the concept of layoffs, but surprisingly weak earnings by all three companies throughout 2016 suggest that employee cuts are now inevitable, spurring talk by some business analysts that a tech bubble burst may be on the immediate horizon.

Optimists insist, however, that the layoffs are merely signs of modest adjustments to market swings as consumer tastes—often fickle when it comes to technology and social media—shift in a year marked by political uncertainty and a slight slowdown in housing. Lower inflation and more drops in oil and energy prices, some experts agree, will continue to push consumers toward tech purchases and more time spent using mobile and online activities.

Still, some analysts worry that the once safe employment realm of technology may be in danger of a long term correction, pushing thousands of workers into unemployment and forcing wages by other tech companies down as those same workers compete for similar jobs at other companies and in other industries.

Twitter confirmed the talk of layoffs and described the move as an attempt at "restructuring" and reorganization of its sales and marketing efforts. The cuts may involve about 3,800 jobs, though Twitter has given no indication of where the cuts will occur, nor how soon.

Only a few months ago, Cisco Systems announced cuts in its employment base, telling the business and tech press that it may cut up to 5,500 jobs over the next two quarters. Only weeks ago, Apple announced that its earnings fell significantly for the first time in years, though it did not spell out if it has plans to reduce its employment force. Last week, Google announced that it would suspend some of its Google Fiber division operations and lay off some employees, though it too stressed that the slowdown was limited to specific divisions and the layoffs would be limited to about 360 people.

Twitter also said that among its restructuring efforts would be the dismantling of its Vine application, a service which provides viewers and Twitter followers with an endless series of short-form videos, usually six seconds or less—an entertainment component Twitter had hoped would augment its following among users of mobile devices. Ironically, Vine has just been featured in a segment of 60 Minutes in which experts talked about the power of such products in conjunction with people and groups known as "influencers," individuals with particularly large followings among internet users.

The layoffs, many business analysts suggest, may be part of an overall effort at trimming the company's costs and making it more affordable for potential suitors. Past efforts at gathering the attention of buyers and investors have fallen flat as the company has been deemed too expensive at its original asking price of more than $20 billion. Another problem for Twitter: heavy payouts to employees from company stock, nearly $168 million in the first two quarters of 2016, and a general belief by some market experts that its services are overvalued or overpriced.

Related Thursday Review articles:

Cisco Systems to Cut 5,500 Jobs; Thursday Review staff; Thursday Review; August 19, 2016.

Stumpf Parachutes Out of Wells Fargo Amid Scandals; R. Alan Clanton & Earl Parkins; Thursday Review; October 15, 2016.