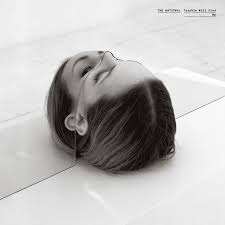 The National, Trouble Will Find Me
By R. Alan Clanton | published Thursday, November 7, 2013 |
Thursday Review Editor
Part of what makes the sound of The National—a Midwestern indie/alt band originally from Cincinnati—so unique and approachable is the vocal range of singer Matt Berninger, whose voice on many songs reaches far deeper and lower than typical rock and alternative vocalists. The other key aspect of this band's voiceprint has always been The National's lyrics—often opaque, many times ethereal, even dense. Think of what would happen if you locked Bono, Ric Ocasek and David Byrne in room for a weekend with nothing more than an open microphone.

After several successful albums, The National's newest collection, Trouble Will Find Me (released this year on the 4AD label) raises the bar for this band's unusual but likeable sound. Featuring the songs "I Should Live in Salt" and "Don't Swallow the Cap," Trouble Will Find Me is an impressive collection of songs, exploring this band's love of moody, occasionally dark, strangely spiritual expressions and tones. The second cut on the album is "Demons," which incorporates nearly every aspect of this band's love of dense but enchanting narratives of the heart—the deep baritone voice, the constant exploration of memories and the past, and the examination of scars and open wounds. Matt Berninger's introspective lyrics also glow on "Fireproof," another moody song of outreach from the heart. The band has sometimes been compared to Depeche Mode and Joy Division. And despite the substantial differences in instrumentation, the oft-made comparison to U2 rings true especially on "Sea of Love," a song which might just as easily draw fans of The Killers as it will attract fans of Bono's transcendent vocal stylings (sans Bono's sometimes messianic posturing).

The National attempts no such messianic messages—implied or otherwise—in fact Berninger's lyrics seek just the opposite in songs which resonate with mortality, regret and occasional fear; these guys are all-too-human and all-too-fragile in a world already populated with would-be-salvation.

Fans of The National will also be pleased with the impressive liner booklet which contains not only lyrics but also individual panels of art ranging from surreal to abstract expressionist—think of the booklet of notes included in Room on Fire by The Strokes—except that the art found in Trouble is mostly the work of skilled amateurs.

Though every music lover will have their favorites on this collection, Trouble Will Find Me works best when you have time to sit and listen to it from start-to-finish.