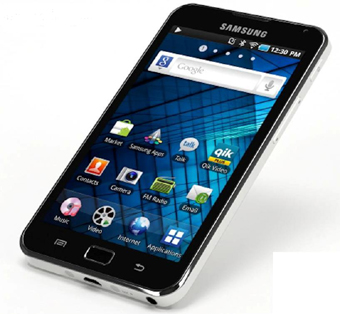 Image courtesy of Samsung
Coming Soon: A Better, Bigger Galaxy
| Published February 28, 2014 |
By Thursday Review staff
Samsung's recent slump in sales of smartphones has been credited, by some at least, to their seemingly persistent lag behind Apple's often cutting edge products and cool apps. Samsung's recent drop in sales has been the worst since 2008.

But Samsung plans to answer this challenge with newer, well, smarter, smartphones which also happen to have a larger screen—up to 5.2 inches—and a brighter, sharper display. The new phone will also have an improved battery capacity and a greatly enhanced camera. Though no report has been made official, Samsung hopes that the upgrades and enhancements will put them back squarely in a competitive place. Some business analysts believe that Samsung is well positioned to regain ground they lost in the last few quarters.

The smartphone market has become increasingly competitive in the last few years as many more millions of people worldwide gain access to cell phones and wireless technology. The costs of the smartphone devices have also come down amidst the fierce fighting between manufacturers of devices, which now include Nokia, LG, Google, Sony, Motorola, Blackberry and many dozens of Asian companies.

Samsung's new product, tentatively called S5, will presumably replace the current Galaxy S4, which did not sell as expected in the U.S. and other markets. The Galaxy is often in a head-to-head match-up with Apple's latest product, which is currently the iPhone 5S.

Korea-based Samsung's new rear-facing camera, which boasts an 8 megapixel capacity, also has the advantage of a two-step flash—a technological tool which makes for vastly better images in low-light situations. The new smartphone's camera also has a more elaborate focus mechanism which means the camera can grab a clear image faster and with less interference from shaking.

And one other advantage for the clumsy or the careless: the new Samsung has a tougher aluminum frame and case which is water resistant, even featuring air tight seals for the charger port and the USB. Samsung boasts that the phone can be resistant to shallow water (kitchen sink, bathtub, shower floor, toilet) for 15 to 30 minutes, depending on the circumstances.

The trade-off is that some adherents of smartphone elegance (read: Apple fans) find the new aluminum case to be industrial and clunky in appearance.

The battle over smartphone screen size has always been measured in micro fractions of an inch. A larger screen makes for a phone too large for many customers; a smaller, more compact phone gives the user less screen to work with. Samsung hopes that the slightly larger screen combined with the easier to handle frame and weight will make for a winning combination of screen and handling.