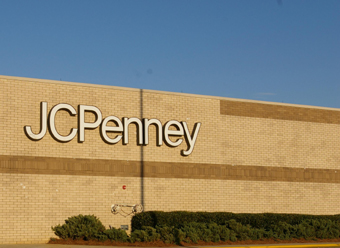 JC Penney to Close 33 Stores
By Thursday Review staff | published Saturday, January 18, 2014 |
In a move that will surely put a damper on what has been modestly good recent economic news, troubled retail giant JC Penney has announced the upcoming layoff of as many as 2000 employees nationwide, as well as the closure of at least 33 stores in the U.S.

For all retailers nationwide, sales were slow during the holidays, inhibited in part by a lack of consumer confidence, fears about credit and debit card use, and a particularly harsh winter shopping season. The severe weather may have been directly responsible for a better-than-expected boost in online sales, as Amazon and other e-merchants had the best Christmas season ever. But retail locations suffered with somewhat lower-than-expected sales.

JC Penney's sales have been down for several straight years, but the 2013 holiday shopping season may have been particularly difficult for the big retailer. Though the company plans to open one new store later this year in Brooklyn, it will close dozens across the country beginning in March and ending in early May of this year.

The closures include stores in dozens of states, including Florida, New Jersey, Virginia, and Mississippi. Hit particularly hard will be the Midwest and some northern states. Multiple retail locations will be shuttered in Illinois, Indiana, Montana and Pennsylvania; Wisconsin will see at least five stores close its doors this year. JC Penney hopes that the closures will save the company approximately $65 million in 2014.

JC Penney has struggled for several years. In 2011 it brought in a former Apple exec, Ron Johnson, in an attempt to upgrade and modernize its conservative reputation. But most of Johnson's changes—which included getting rid of some of Penney's standard brands and reorganizing the stores—alienated the retailer's loyal base. The gambit also failed to bring in new customers, and sales fell rapidly. New CEO Myron Ullman hopes to turn things around within the next two years.

Sears also reported sales figures that fell far short of expectations. Sears' total holiday sales were 25% lower than last year's figures. Kmart also saw a downslide in retail sales during the past quarter, according to Reuters and other sources. The two stores merged back in 2005, and in an effort to bring them back to profitability some stores have been shut-down. Sears stock has fallen recently based on the poor fourth quarter numbers.