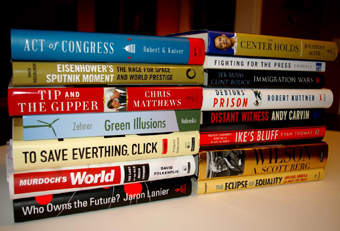 The 12 Best Non-Fiction Books of 2013
By R. Alan Clanton | published Tuesday, December 31, 2013 |
Thursday Review Editor
This past year was a great one for authors of biographies, autobiographies and non-fiction books. Our book-lovers and writers reviewed many dozens of those books here in these pages, but now that 2013 has come to a close and 2014 starts afresh, here is a look back at a dozen of the best from last year. In no particular order, here are our 12 favorites.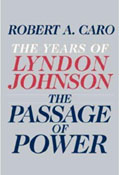 The Passage of Power: The Years of Lyndon Johnson; Robert A. Caro. This series has become Caro's great life work, and this—the presumably fourth in the five-part series—takes us into the heart of one the twentieth century's most dramatic and pivotal moments, the weeks before and after the assassination of JFK, and LBJ's sudden thrust into the highest office. Caro traces the roots of the rift between Johnson and Robert Kennedy, a personal feud which ultimately became one of the sources of a long divide with the Democratic Party. Well-written and moves the reader swiftly through a remarkable transition in U.S. politics. (Click here for our full review.)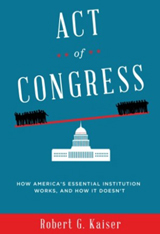 Act of Congress: How America's Essential Institution Works, and How it Doesn't; Robert G. Kaiser. This book is a penetrating look inside the inner workings of Congress, as seen through the process of following legislation along its complex and sometimes thorny path—in this case, the Dodd-Frank Act. Kaiser gives the reader the ultimate inside seat, though the exhausting pace of how Washington works makes this book more like a fast-walk. This book is a great combination of reporting skill and academic understanding of politics.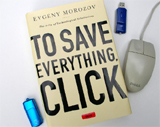 To Save Everything, Click Here; The Folly of Technological Solutionism; Evgeny Morozov. The ultimate send-up and challenge to those who feel that technology—in our current scenario, the internet and big data—can fix the world's problems. Morozov makes a frightening case that we have already unwittingly become pawns, some might argue slaves, to the power of dazzling machines. Morozov's quaint adherence to human value, human dignity and individualism reminds us that the computers should be our tools, not the other way around. (Click here for our full review.)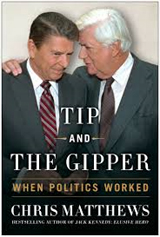 Tip and The Gipper: When Politics Worked; Chris Matthews. Matthews expresses here, through great historical retelling, the possibility that politics might again work the way it was meant to function—through compromise, give-and-take, and smart outreach. Political foes by day, Ronald Reagan and Tip O'Neil could not have been further apart, yet they forged remarkable pieces of legislation and achieved a level of national consensus we have rarely seen since. O'Neil and Reagan never made it a personal fight, and resolved to set the same constructive tone for those who worked around them. (We will review this book in January 2014).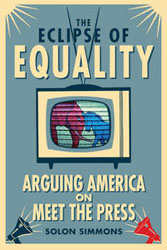 The Eclipse of Equality: Arguing America on Meet the Press; Solon Simmons. This book is a fast read, and enjoyable from start-to-finish. Simmons traces the origins of what has now become the longest running show in television history, right to the present, contrasting the style of moderators and guests and reminding us that sometimes TV news can still make a difference in its ability to illuminate a subject, issue or political personality through direct conversation. Meet the Press became the ultimate "insider" TV show, but managed along the way to also be popular with millions of viewers.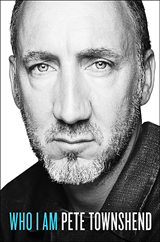 Who I Am; Pete Townshend. We give a nod to the rock and roll biography here, for Townsend's book—despite its flaw of what feels like occasional short-term memory lapses—is nevertheless as readable and enjoyable as any other of the rock bios out there. Townsend loved his largely self-appointed role as rock's great innovator, as well as his almost unrivaled title of spokesperson for the generation—whether it be the Mods or the trendsetters or the next class of youth expression. Townshend has mellowed, and this book reflects his comfort in upper-middle age.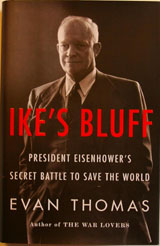 Ike's Bluff: President Eisenhower's Secret Battle to Save the World; Evan Thomas. This is Thomas's best book yet, a deep look inside one of the most dangerous periods in world history, and the stretch of time when humankind had at last created the weaponry to destroy itself. Thomas traces Ike's patient, quiet path as he balances left and right, hawk and dove, east versus west. Thomas raises Eisenhower's stock by showing him to be a master of strategic thought, a gifted manager of other people, all the time maintaining his easygoing image as a comforting, likeable lover of golf and oil painting. (Click here for our full review.)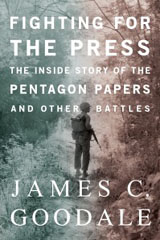 Fighting for the Press: The Inside Story of the Pentagon Papers and Other Battles; James C. Goodale. Mr. Goodale's book could not have been timed better, arriving as it did months before Edward Snowden leaked troves of information about the NSA's vast spying program. In this book, Goodale retells what was arguably the most important freedom-of-the-press case in U.S. history—the story of the Pentagon Papers, published by the New York Times only after a high-stakes legal fight that went all the way to the U.S. Supreme Court. Goodale also foretells of a pendulum in full swing again, this time away from the press and in favor of a government that wants to operate in secret—and to collect your secrets with unlimited power. A very fast read. (Click here for our full review.)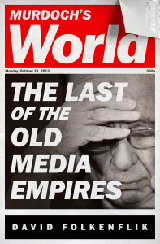 Murdoch's World: The Last of the Old Media Empires; David Folkenflik. This books takes us deep inside the operations of Rupert Murdoch, arguably the most powerful media tycoon the world has ever known. Murdoch, whose empire includes over 160 newspapers, hundreds of radio stations and satellite TV operations, as well as Fox News and the Fox TV network, unleashed outrage and political forces with a phone hacking scandal like none other. The result was the ignominious shutdown of The News of the World, an iconic British newspaper with origins in the 1800s. Quick reading and enjoyable from start-to-finish.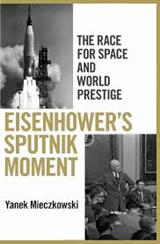 Eisenhower's Sputnik Moment: The Race for Space and World Prestige; Yanek Mieczkowski. Mieczkowski traces how the Soviet launch of a tiny satellite into orbit around the earth shattered the illusion that the U.S. was preeminent in technology and military affairs, and catapulted Americans into a race against the Soviet's for domination in space exploration. This book illustrates how, despite our popular view that John F. Kennedy initiated the age of space, it was Eisenhower who made the first significant moves toward ensuring that the U.S. would remain technologically competitive with the Russians at the height of the Cold War. (We will review this book later in January 2014).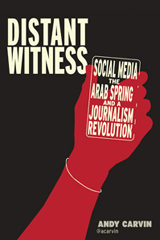 Distant Witness: Social Media, the Arab Spring, and a Journalism Revolution; Andy Carvin. NPR correspondent Andy Carvin traces, with the skills of an investigative reporter and a good novelist, how the dramatic events of the Arab Spring corresponded closely with the ascension of social media and instant worldwide communication. Carvin tracks the start of the revolutions with a fruit vendor in Tunisia who set himself on fire in front of a municipal building, and how that seemingly small event quickly spread unrest into a dozen countries and led to the downfall of dictators. Carvin looks closely at the makeshift newsroom—often little more than a laptop or a smart phone—and how these small devices can have large effects on how we see the news.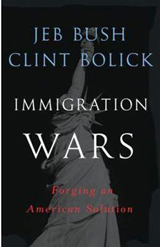 Immigration Wars: An American Solution; Jeb Bush and Clint Bolick. Bush and Bolick attempt—with fair success—to untangle the sometimes emotional issue of immigration, pointing out that the GOP's 2012 losses at the polls were at least partly the result of harsh, sometimes strident positions on immigration, homeland security and border control. Bush and Bolick see immigration as an economic issue, one which Americans must resolve quickly and intelligently if the U.S. is to remain competitive in a dynamic global marketplace. This book is a joy to read and can be consumed in one sitting.
Honorable mention goes to some of these other books that nearly made the cut include:
Wilson, by A. Scott Berg (we plan to review it later in January);
When Hollywood Was Right: How Movie Stars, Studio Moguls and Big Business Remade American Politics; Donald T. Critchlow (another one we plan to review very soon!);
Who Owns the Future; Jaron Lanier;
The Center Holds: Obama and his Enemies; Jonathan Alter.
Are you a reader of biography, history, politic and cutlure? Send us your choices for the best books of 2013 and we'll print them here at Thursday Review.