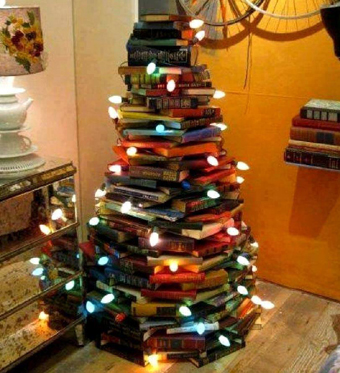 The 12 Books of Christmas
By Kristy Webster | published Wednesday, December 18, 2013 |
Thursday Review Contributor
They're easy to wrap, they won't break the bank or break in transit. If you've left all your gift shopping for the week before Christmas (like I have) books can be true life savers. To help you out, I've put together a list of some of the year's best in print.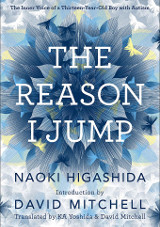 1. The Reason I Jump, Naoki Higashida

Who? Give it to parents, educators, grandparents, counselors. Give this to young adults on the autism spectrum. Give this book to anyone and everyone who cares about someone with autism. This book should be on everybody's must read list.

Why? This is my favorite book of 2013.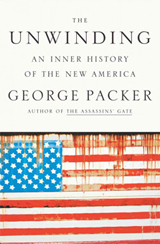 2.The Unwinding, George Packer

Who? For the uncle who starts uncomfortable political debates at the holiday table.

Why? This fascinating and engaging read should distract him long enough so you can all make it through Christmas dinner without any plate throwing, door slamming or Facebook unfriending.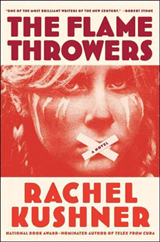 3. The Flame Throwers, Rachel Kushner

Who? For the sharp witted, hipster niece or the literary aficionado who's nearly impossible to impress.

Why? This book is on just about every top ten list for best books of 2013. The accolades are abundant, the content fascinating, the writing brilliant.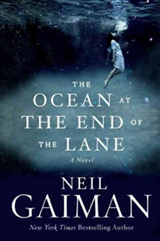 4. The Ocean at the End of the Lane, Neil Gaiman

Who? This one's easy: give it to a Neil Gaiman fanatic. I'm pretty sure everyone has at least ONE of those in their life. If not, give this one to your dad or your English teacher.

Why? Neil Gaiman manages to write a fable of a childhood infused with magical mysteries, dark forces and supernatural happenings, and makes it all very emotionally real.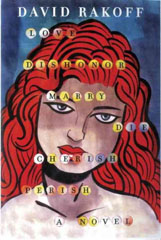 5. Love, Dishonor, Marry, Die, Cherish, Perish, by David Rakoff

Who? For that friend with an edge who isn't put off by experimental writing styles or uncomfortable subject matter.

Why? Released posthumously, this is a reminder of a great talent and a wonderfully brave writer.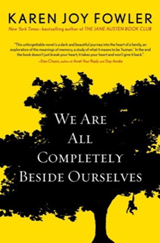 6. We Are All Completely Beside Ourselves, Karen Joy Fowler

Who? For the quirky animal lover in your life.

Why? Who else could relate to the grief of losing a sister we later find out is actually a chimpanzee?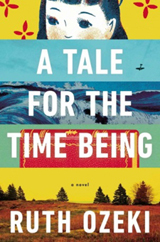 7. A Tale for the Time Being, by Ruth Ozeki

Who? For the reader who hasn't been blown away by literary beauty in a while. He or she reviews books for "fun," and cringes when someone tells them that Fifty Shades of Grey was the best book series ever.

Why? This novel by Ruth Ozeki warms and entrances readers. Your bookworm friend will give this one four stars.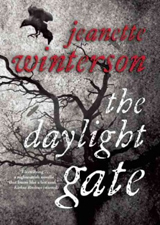 8. The Daylight Gate, by Jeanette Winterson

Who? For the magical woman in your life: she has a bumper sticker that says, "My other car is a broom," or "Blessed Be." She is a believer in the power of the feminine divine and a history buff as well.

Why? Because it is written by none other than Jeanette Winterson, one of my all-time favorite writers. Winterson is in a class of her own, worthy of recognition not only for her talent, but for her unique approach to gender and gender roles in literature.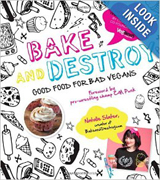 9. Bake & Destroy, by Natalie Slater

Who? For the hip, conscientious, animal loving and green living vegan in your life. Everyone knows a vegan or vegetarian, right?

Why? These recipes are fantastic AND cruelty free! Here's a tip for all you vegans out there: Don't tell your guests those incredible vanilla cupcakes are egg and dairy free. Let them eat their second or third one before you tell them they just ate three vegan cupcakes.

10. Life After Life, by Kate Atkinson

Who? You're going to have a hard time finding someone who hasn't read this book, so this novel by Kate Atkinson would make a great gift for that friend of yours who's New Year's resolution is to finally make time to read some outstanding books.

Why? You can't go wrong with Kate Atkinson.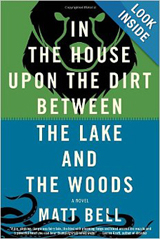 11. In the House Upon the Dirt Between the Lake and the Woods, by Matt Bell

Who? For the esoteric loner, the lover of fable and fairy tale. Give this book to someone who isn't afraid to plunge head first into the rabbit hole without looking back.

Why? Matt Bell's novel is unlike anything you've read in modern day literature. Give it to someone who shares in that uniqueness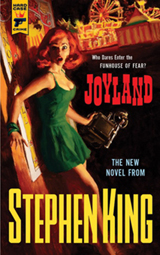 12. Joyland, Stephen King

Who? For the nephew who's experiencing his first brutal heartbreak. I know you're tempted to buy him one of those, "I'm okay, you're okay" self-help books, but don't. Please don't.

Why? The story of a young man finding out there are much more daunting challenges in life than getting over a broken heart. For instance: impossible co-workers, humiliating and heatstroke inducing costumes, and oh yes, haunted funhouse rides and unsolved murders. Not too light, not too heavy, this is a perfectly satisfying coming of age tale and murder mystery served a'la King.