Thursday Review Reading List
By Thursday Review Editors


Book people have a saying: you are what you read. The editors at Thursday Review have a few suggestions to bring quality and nutrition into your reading diet. Here's an unsolicited sampling of the good stuff we are reading these days (think of us as the Consumer Reports of literary periodicals and magazines):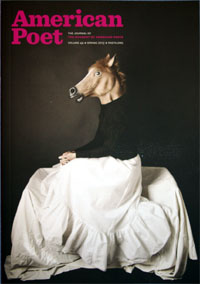 American Poet: Spring 2013 (Volume 44): this little magazine is the official publication of the Academy of American Poets, but don't let that lofty-sounding moniker frighten you from giving this journal a chance. Each quarterly edition contains poetry by dozens of current writers representing a range of contemporary poetic voices and styles. The spring 2013 edition features the work of C.D. Wright, Jane Hirschfield, Mark Doty, Kazim Ali and Frank Bidart, just to name a few of the poets and writers whose work is represented among the poems, interviews and reviews. Membership in the Academy of American Poets gains you a one-year subscription. In other words—you can support poetry with a modest gift and get a high quality quarterly to boot. Not bad.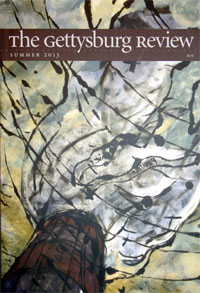 The Gettysburg Review: Summer 2013 (Volume 26; Number 2): Another gem among the literary magazines, this one produced by Gettysburg College in Pennsylvania. This a high-quality small periodical well worth the modest cost of subscription, or the flat $10 newsstand price for that matter. The Gettysburg Review may not be the most well-known of the literary mags (Prairie Schooner or Three Penny Review, to name two of the most famous), but we rank it in the top ten or twenty in terms of caliber and panache—especially for the evocative paintings by Felicia van Bork.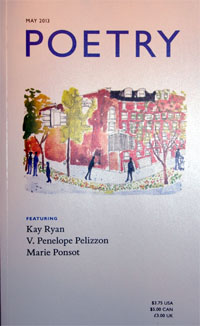 Poetry: May 2013: The oldest and most respected of the great little literary magazines, Poetry was founded in 1912 by Harriet Munroe. Now edited by Christian Wiman, the May edition features the poetry of Peter Cole, A.E. Stallings, Jessica Greenbaum and Kay Ryan . The May issue also includes an essay on poetry and photography by V. Penelope Pelizzon. The June edition, freshly minted and available in book stores, is a special issue devoted entirely to the landay, a form of folk poetry-song traditionally composed as a couplet which dates back centuries in Afghan, Persian and Pashtun culture. Only $3.75 at bookstores.







Write to us with what you are reading these days to keep your literary diet in balance. Tell us a little about why you like the journal, magazine or book—and why it is that it inspires you to read more. Email us at thursdayreview@aol.com