(Some) of the Best of 2012
By R. Alan Clanton
Thursday Review Editor
This past year saw the release of some great new music. So, in no particular order, here are a few reviews of some of the best rock, pop and alternative music from the past year.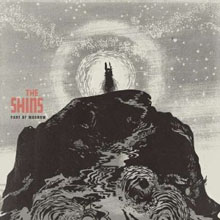 The Shins; Port of Morrow. Featuring the hit song "The Rifle's Spiral," a catchy, upbeat single with complex, syncopated rhythms, this is classic Shins performance and composition. Released by Columbia Records in March, the album includes ten songs total, three more of which are true stand- outs: "Simple Song," "It's Only Life," and the title cut "Port of Morrow." This is an excellent follow-up to the Albuquerque pop band's previous mega albums, Oh, Inverted World and Wincing the Night Away. "No Way Down," another strong cut on Port of Morrow reflects the band's dedication to a relentless alternative/pop sound that one finds difficult to resist. These guys make no secret of the fact that they have been deeply influenced by the great traditions of rock and pop songwriting and melody-making.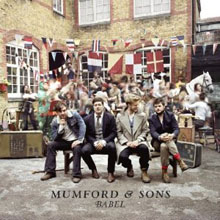 Mumford & Sons; Babel. Not since The Byrds or Crosby, Stills, Nash & Young have we seen a group with such a remarkable penchant for the pure joy of harmony as what we find in the sound of Mumford & Sons. Babel is a nice mix of slow, softer tunes and rollicking upbeat songs—such as the infectious "I Will Wait," and the title cut "Babel," and the driving "Holland Road." Mumford & Sons pleasing blend of banjo, guitar and folk instruments are indescribably fun to absorb, and it takes little effort to let their quirky crossover sound win you over completely. Plus, they love to perform. In truth, I didn't know much about them until I saw them perform last fall on Saturday Night Live. The next day, I went in search of their latest CD, Babel. Definitely one of 2012's best.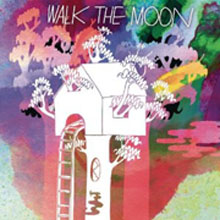 Walk the Moon; Walk the Moon. Make no mistake: this is upbeat progressive/alternative at its best. Walk the Moon, founded in Cincinnati, Ohio, was heralded as one of the best indie bands to emerge in the late aught years, shepherded by band leader and vocalist Nicholas Petricca. This self-titled album contains few sleepers—every song is likable and rich. These guys are good with synthesizers and great guitar riffs. Cuts worth special note are "Tightrope," "Anna Sun," and "Next in Line." "Tightrope" is an especially catchy and infectious song, and the cut which holds Walk the Moon in the lead among new groups in some critics' books. Other songs worth note: "I Can Lift a Car," and "Quesadilla." If you only bought a dozen CDs in 2012, I hope this was one of them.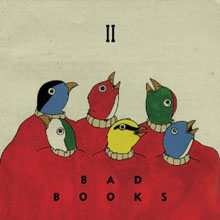 Bad Books; II. Rich layering and robust guitars and synthesizers mark this great second album by Bad Books, whose first album leaned more toward a folk sound with remarkable tenor vocal harmonies. This time, the total package is far more upbeat and dazzling, with no loss when it comes to Andy Hull and Kevin Devine's vocal blends. The hit single "Forest Whitaker" makes this price of the CD worth it (this is also available on vinyl if you are a hardcore music lover willing to part with $21.95). Standout upbeat cuts include "No Sides," and "Petite Mort," as well as the opening cut "The After Party." Standout slower tunes—along the lines of their folksier sound—include "42" and "Ambivalent Peaks."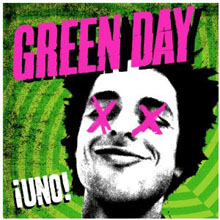 Green Day; Uno, Dos, Tre, Cuatro. A sort of four-albums-in-one package deal if you want to shell out the green to buy all four new CDs, but well worth it if you are a fan of Green Day, one of the most enduring and likeable of the alternative bands since their emergence from Los Angeles in the early 1990s. Like all Green Day collections, these have few duds, and Uno may rival American Idiot in terms of hit potential. Tre' will be released on vinyl in spring 2013, so watch for it in March or April. These are among the best recordings of 2012. As Green Day fans know, these guys produce a lot of sound for only three (now four, with the permanent addition of Jason White) performers, but their live shows are evidence of their skills with guitars and drums. If the $45 plus for all three is too much for your budget, go the MP3 route instead and pick and choose your favorites. Highlights include "Let Yourself Go," "Carpe Diem," and "Fell For You." This is a great reboot after their 2011 release of their definitive live collection, Awesome as F**k. The usual caveat applies here: some songs contain explicit lyrics.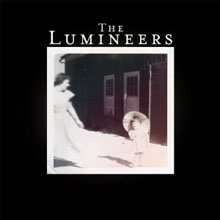 The Lumineers; The Lumineers. This debut album is one of 2012's best, and a must have if you enjoy a fresh approach to acoustic sounds. Sales of the album have been remarkable for this new band, mostly driven by the strength of the single "Ho Hey," an undeniably catchy song if there ever was. The rest of the CD is nearly as strong as the single, and most listeners will not be disappointed with the remaining 11 tunes. The hallmark of this sound is a pleasing minimalism, the kind of starkness that one would not expect to provide such a remarkable range of richness and inducement. You quite literally can't stop listening to this music. To triangulate The Lumineers place on the map, think of a kinder, gentler Mumford & Sons, or, better still, an acoustic Paul Simon. This is a wonderful debut album in the realm of the crowded alternative world, and, proof that sometimes less is more.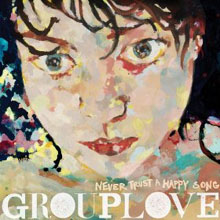 Grouplove; Never Trust a Happy Song. Okay we're going to stretch the boundary on the calendar a bit and let this one slide in for 2012, even though it was technically released in late 2011. This is the second album release by Grouplove, a combo with a relentless energy and drive in each of the twelve songs on this album. Quirky vocal variations and striking harmonies are the staple of the Grouplove sound, and—as is my custom when it comes to scoring an album by the traditional definition—there are very few duds in this collection of songs. Highlights are many, and include the undeniably fun "Itchin' on a Photograph" and "Chloe," as well as the relentlessly likable "Love Will Save Your Soul" and "Colours." This is a must-have for 2012 (okay, 2011), and one of the best albums of the last year.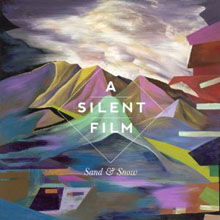 A Silent Film; Sand & Snow. According to an age old rock and roll canon, second albums can sometimes be duds, especially when the new artist hits the big time quickly and dramatically, right out of the gate, with album Number One. There is no such failure here, and Sand & Snow, A Silent Film's second major release, actually easily surpasses their first album. This band has a luminous alternative sound—heavily layered, to be sure—but likable and irresistible throughout. Standout songs on this collection include "This Stage is Your Life," "Danny, Dakota & the Wishing Well," and "Let Them Feel Your Heartbeat," as good as song as one will find on any of the CDs listed here. Finally, there's "Harbour Lights," one of the album's biggest hits, and one reason we include this on our list for 2012.
Bloc Party; Four. This is hard-edged alternative at its very best. British rockers Bloc Party are often said to trace their musical lineage back to such post punk groups as Joy Division and The Cure, and there are even echoes of some of U2's edgier stuff here. Four is a diverse mix of sound—from raw, edgy stuff, to smoothly liquid progressive sounds. There are tunes that retain remnants of New Wave as well. All-in-all, a must-have for your 2012 collection of alternative records. Stand-out songs include "Truth," the electro-pop "Octopus," the grungy "Kettling," and the catchy, shimmery "Day Four." Released by Frenchkiss Records.
Citizens; Here We Are. This 2012 import album is a punchy and likable collection of the quirky Citizens' alternative sound. Standouts include "(I'm In Love With Your) Girlfriend," and the single "True Romance," which is about as Euro danceable as a song can get. Another catchy progressive dance tune is "Nobody's Fool." Well worth adding to your collection. Released by the label Cooperative Music.
Animal Kingdom; The Looking Away. This is another alternative/progressive collection that contains few misfires, with shimmery synthesizers and catchy rhythms throughout and a wonderful range of vocal blends. Some of the best tracks include "Get Away With It" and "Strange Attractor," both relentlessly upbeat and punchy. Released on CD by the label Mom & Pop Music.
Two Door Cinema Club; Beacon. Northern Irish pop/alternative band Two Door Cinema Club has produced one of this year's best collections with this album. Another one—like Bloc Party's Four—in which there are few rough spots and no duds. The group consists of Alex Trimble (lead vocals, guitars, synthesizer), Sam Halliday (vocals, lead guitar) and Kevin Baird (vocals, bass, synthesizer). Full of electronic-infused pop songs, this album is likable from start to finish. Best cuts include the opening song "Next Year," the punchy "Wake Up," and the relentless "Someday," and the Top 40 hit song "Sleep Alone." Another essential from 2012.